ORBAFOAM MULTIPURPOSES
Nr. 1 selling multi-purpose polyurethane foam, for application with straw or gun.
Advantages
O2: 0% harmful MDI emissions during foam application.
M1: no emissions of harmful substances once cured. M1 emissions classification for products.
Excellent quality, compact and homogeneous cells.
• Excellent sealing, adherence and filling properties.
• High adherence to most construction materials.
• Thermal and acoustic insulation.
Package
Content
Colour
Code
Barcode Ean13
Units per box
SPRAY GUN
0.75 LITRO
YELLOW
10024710
8411729415259
12
SPRAY GUN
0.75 LITRO
YELLOW
10024832
8411729415334
12
UNIT
0.75 LITRO
0
10041205
8411729417499
12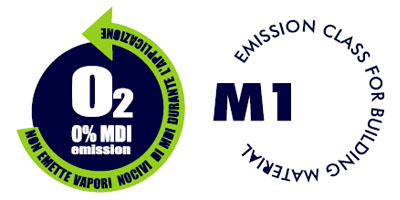 You may also like
Related products